It is now possible to have your rental order delivered directly to the mountain resort at Picture partners. Pick your order up wherever you are going, don't worry about having to transport it. How?
You select your partner in resort at the time of order confirmation
The selected partner will receive your order 48 hours before the start date of your stay.
You will pick up your order at the partner as you normally would do at a relay point (presentation of identity card, etc.)
BUT unlike a classic relay point, we invite you to stroll around their store to thank them for playing the game with us!
On the other hand, if something is wrong with your order (size, color, etc.), our partners will not be able to replace the products directly for you. You will need to contact us. The stocks available for rental remain 100% managed by Picture. Of course, there shouldn't be a problem ;)
At the moment, our network is thin, but we hope to grow it over time.
IMPORTANT POINT: If you are delivered to one of our partners, you must return your package to this same partner, return label stuck on the Repack. It is the partner who will make the return afterwards.
Here are the stations where our partners are present:
FRANCE: Les Carroz d'Arâches - Techniglisse
FRANCE: Val d'Isère - Unplugged
FRANCE: Les Arcs 1600 - Hôtel Arcadien
FRANCE: Morzine - Hubert Sports
FRANCE: Val Thorens - Picture Store (MORE INFOS TO COME)
1/ Les Carroz d'Arâches - Techniglisse
3230 Route de Barliette
Place de L'Ambiance
74300 LES CARROZ D'ARÂCHES, FRANCE
04 50 90 35 86 / techniglisse@gmail.com / website
Ideally located at the entrance to the village of Les Carroz, this store is ready to welcome you 7 days a week, all winter long from December 10 to April 16 (opening dates of the Grand Massif and subject to early closing). Once you arrive to the resort, you can simply travel on foot, or by shuttle. Nothing could be easier to enjoy your stay without a car!
We can also announce that Techniglisse offers an additional 5% discount for any ski/snowboard reservation online.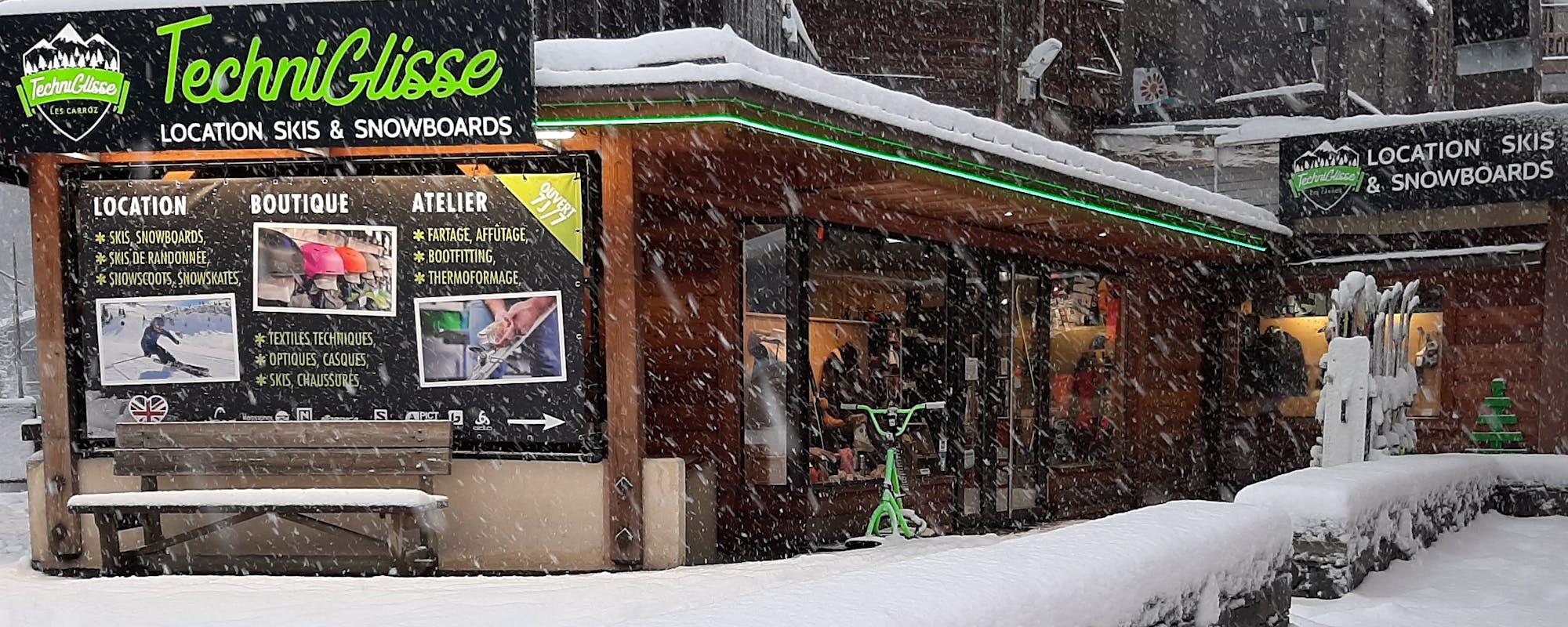 2/ Val d'Isère - Unplugged
Imm le Thovex place de l'office du tourisme / 73150 Val-d'Isère, France
04 79 41 95 77 / unpluggedvaldisere@gmail.com / website
Unplugged, one of the Picture's historic shops, welcomes you every day from 8:30 a.m. to 8 p.m. (when the station is open) to collect your technical clothing for your stay. In addition, Unplugged offers you to rent your gloves directly at the store, as well as your ski and/or snowboard equipment. Burton, Jones, Nitro, Bataleon, Arbor, Capita,... Unplugged, the friendly shop of Val d'isère!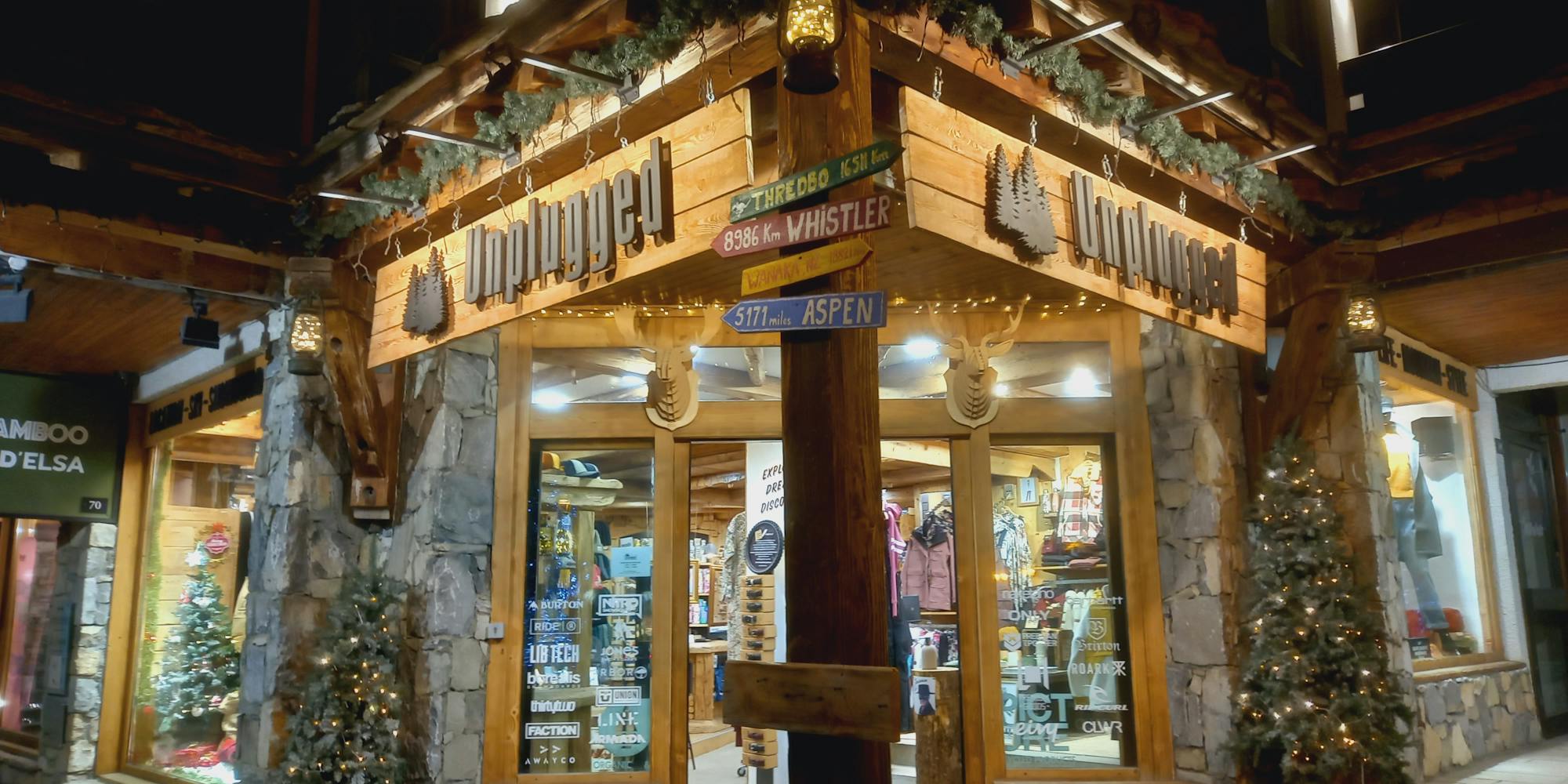 3/ Les Arcs 1600 - Hôtel Arcadien
Résidence Adret, Arc 1600
73700 Les Arcs, France
Mail : reservation@hotel-arcadien.com
Tel : 04 79 04 16 00 / website
Open from 7 a.m. to 11 p.m. everyday, depending on the station's opening dates.
A 3-star hotel ideally located in Arc 1600, perfect for living out your adventure, in the heart of Paradiski. L'Arcadien is the spirit of Les Arcs: Friendly, fun and the fullness of a mountain heart. The hotel is "ski-in, ski-out". A chairlift is right next to the hotel. Not a complicated walk for you while carrying your equipment (and that of the children!).
Access via the funicular from Bourg Saint Maurice in 7 minutes!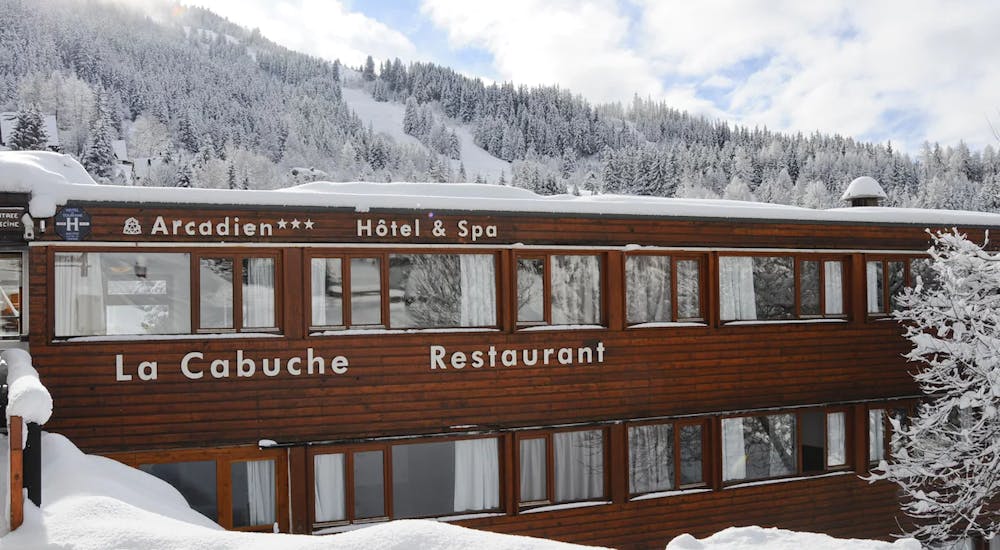 4/ Hubert Sports, Morzine
HUBERT SPORTS 132 route de la plagne 74110 MORZINE
Tel: 04 50 79 24 09
Open from December 1st to April 30th and from June 1st to September 30h. During these periods, the shop is open everyday from 9 a.m to 1 p.m and from 2 p.m to 7.30 p.m
HUBERT SPORTS is a Picture distributor since its creation and welcomes you in the heart of Morzine, to collect your package and make you discover the whole Picture collection